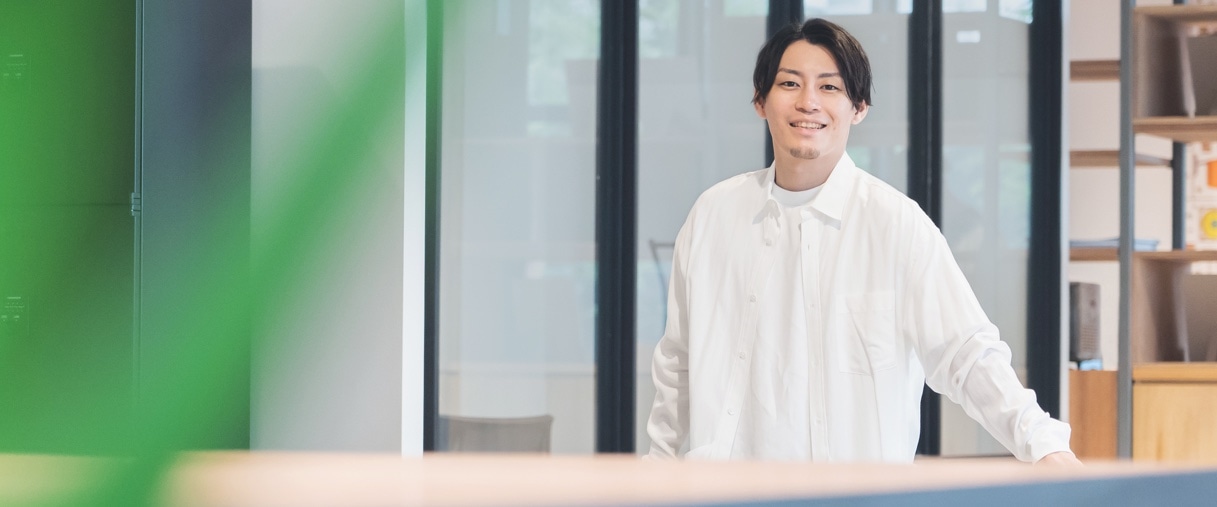 Hiroki MURAKAMI
Representative Director, CEO
Born in 1985. Hiroki has a Bachelors of Arts from Rikkyo University's College of Business (formly the Faculty of Sociology). While studying he ran his own business and belonged to Professor Scott Davis' research laboratory. After graduating, he joined the real estate developer, Cosmos Initia Co., Ltd., and engaged in the asset management business for wholesale real estate. From there, Hiroki joined LIFULL Co., Ltd., (formerly Next Co., Ltd.) a company that operates the real estate portal known as HOME'S, and was involved with planning, development, and business and promotion strategy of related IT services. Hiroki co-founded TSUKURUBA Inc. with Masahiro in 2011.
We strive to distribute values to society by developing our business.
We aim to be a business entity necessary for society.
What will the significance of the company be?
We believe that is it to contribute to society by the growth of business.
The wordings "inventing new places" in our mission has a special definition.
We think designing real "places" by sharing or effectively utilizing existing assets and making virtual online "places" where information and person intersects are regarded as "inventing new places".
We think it important for us to make our "invention" available widely in the world and to have a big influence on society. We aim to make our invention essential and widely available so that who invented matters little to society. That's what we think of our business contribution to society.
Masahiro NAKAMURA
Representative Director, Founder
Born in 1984. Masahiro has a Master of Architecture and Building Engineering from the Graduate School of Tokyo Institute of Technology, and studied under the Architect, Mr. Yoshiharu Tsukamoto. After graduating, Masahiro joined the real estate developer Cosmos Initia Co., Ltd. Later he worked for a museum design firm as a spatial and interior designer for museum exhibitions and event spaces through the use of digital devices. Then, after working at an environmental NPO, he co-founded TSUKURUBA Inc. with Hiroki Murakami in 2011. He currently designs places that combine design, business, and technology.
We continue to create "places" with a belief that "places" have a power to affirm the life of others.
Why do we engage in this "places" business with our company named "tsukuruba"?
It's because we believe that "places" have a power to affirm the life of others.
Life with will is beautiful.
And "places" have the power to push it forward.
We may be pleased with our success, be excited and depressed at an unknown challenge and be angry at what we cannot be accomplished. During the days of such feelings, we may feel that our will is being called into questions.
In that situation, what if there is a place that accepts you and says "YES" ?

Places that collaborate people's feelings have a power to affirm the life of others with will.
TSUKURBA Inc. believes in the power of places and continues to create places.
So that we can achieve a world where each individual can affirm their own life.