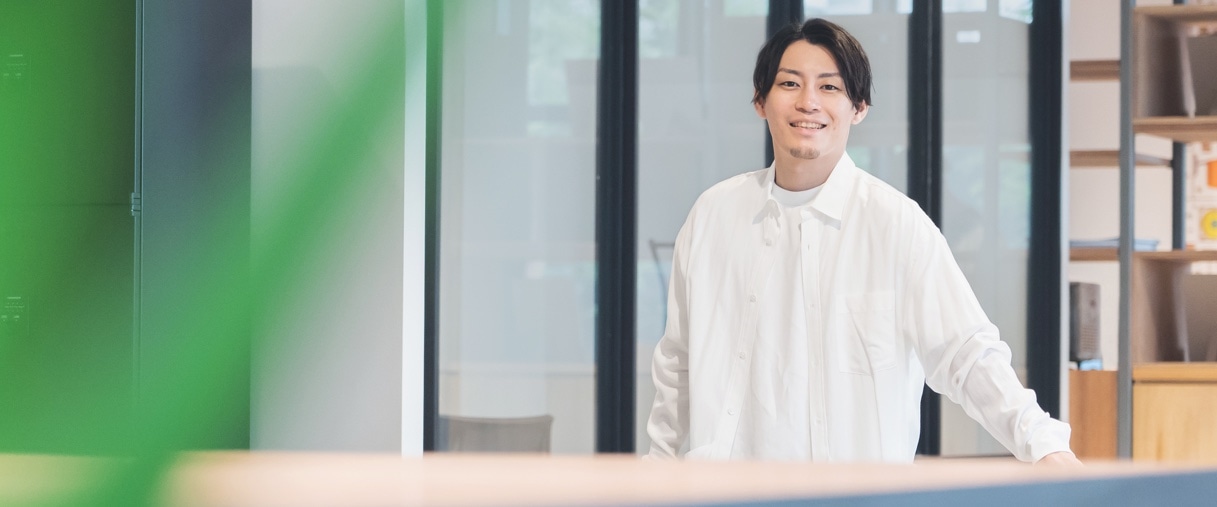 The New TSUKURUBA
In August 2011, Masahiro Nakamura and I co-founded TSUKURUBA Inc. We were in our mid-twenties at the time.
Masahiro and I experienced the Lehman Shock and the Great East Japan Earthquake together. Motivated by these monumental events, we said, "Let's build a great company. We don't want to leave it to someone else. We want to create our own society and future." That's why we co-founded TSUKURUBA.
TSUKURUBA, which started in a small room in an apartment building, was listed on the Tokyo Stock Exchange Mothers Market in 2019, survived the Covid-19 pandemic, and celebrated its 10th anniversary in August 2021.
At this time, we have shifted from a management structure consisting of us as the two co-founders to a new management structure that will achieve more sustainable growth.
We will continue to evolve into a new TSUKURUBA, making brave investments without fear of change, while maintaining a great deal of love and respect for the 10 years since our founding.
We strive to distribute values to society by developing our business.
We aim to be a business entity necessary for society.
What will the significance of the company be?
We believe that is it to contribute to society by the growth of business.
The wordings "inventing new places" in our mission has a special definition.
We think designing real "places" by sharing or effectively utilizing existing assets and making virtual online "places" where information and person intersects are regarded as "inventing new places".
We think it important for us to make our "invention" available widely in the world and to have a big influence on society. We aim to make our invention essential and widely available so that who invented matters little to society. That's what we think of our business contribution to society.